Tammie is originally from Devon, England and is a CHA level 4 and a BHS level 3 coach. She started riding at the age of 13 on a Connemara pony named Leys Laurus. Tammie worked at several stables in England, and eventually worked her way up to managing the yard at "The Manor" where she trained polo ponies, competition horses and oversaw the breeding program. In 1997 she moved to Canada to be with her husband David, and started working with Unicorn Stables as the barn/facility manager and coach. Since 2011 she has been living her childhood dream as the proud owner of this ever improving, first class facility. Tammie competes her horses in both Canada and the US,and enjoys coaching at events as well. Unicorn Stables is home to a few of Tammie's past competitive mounts, and they now help to teach the next generation of riders.
Emma has been riding at Unicorn Stables since she was 5 years old. She has passed her Pony Club level C2 this and is currently working towards her B level. Emma has competed on several different horses since she was 10. She now has her own horse, Strider, and they currently compete at the training level with plans to move up to Prelim next year. Emma is one at part time coach at Unicorn Stables, and enjoys the many friendships she has made at the barn over the years & loves coaching riders of all ages.
Emily began riding at the age of 12 in Victoria BC. She moved to Halifax, Nova Scotia to attend University where she graduated with a Major in Photography. She received her Equine Canada Instructor of Beginners Certification, and is currently working towards her Competition Coach Level 1. She is always looking to develop and further her knowledge of equine education. She enjoys working and training horses, along with coaching all levels of riding.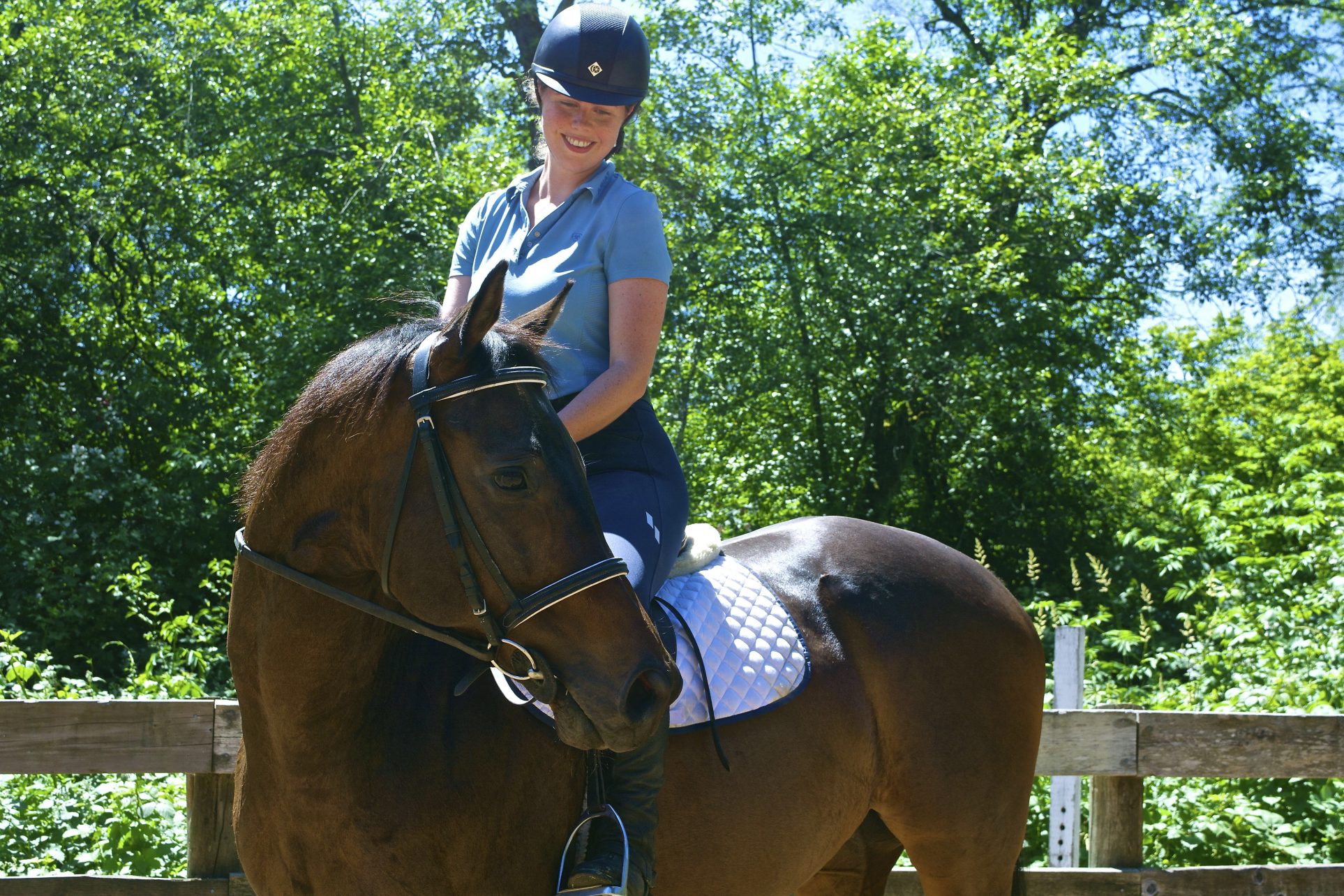 At the age of 7, Kasandra's passion for horses and horseback riding began, prompting her to join the Unicorn family and staff at the age of 11. Since then she has enjoyed volunteering her time with summer camps, birthdays, and many other events. Kasandra has competed locally in a variety of horse shows, as well as participating in Pony Club up to her C1 level. In her 8 years of riding and working at Unicorn Stables she has developed many friendships with her coworkers and fellow competitors. As a Coach, Kasandra enjoys teaching all levels of riders and sharing the knowledge she has learned over her years at unicorn stables.   
Cassidy began riding when she was 5 years old at a Hunter/jumper barn before moving to Unicorn and discovering her love for Eventing. Here she leased and competed different horses over the years, including her first horse Sugar, who she leased when Sugar was a school horse before purchasing her. Together they competed successfully at training level in both Canada and the USA. While moving up to Preliminary level, Sugar sustained an injury, and is now retired happily in a field, but she will remain with Cass for the rest of her life! At the end of 2018, she got a new horse named Beckham, who she hopes will take her to the upper levels of Eventing in the future. Cassidy was a part of Pony Club for many years where she obtained her B level. She also took courses in Equine Studies with the University of Guelph in equine management and behaviour. Cass is excited to continue her journey with horses and to be on the Unicorn team to help teach upcoming riders!